Después de cuatro días en Toronto, en uno de los cuales fuimos en el día a visitar las Cataratas del Niagara, partimos hacia la ciudad capital canadiense, Ottawa.
Itinerario del reporte:
Vuelo: YYZ > YOW
YYZ = Toronto, ON, Canada
YOW = Ottawa, ON, Canada
Vuelo: YYZ > YOW
Airline: Air Canada
Flight: AC450
Date: 26/10/2011
From: YYZ = Toronto, ON, Canada
Departure (Scheduled): 12:10
Departure (Actual): 12:04
To: YOW = Ottawa, ON, Canada
Arrival (Scheduled): 13:08
Arrival (Actual): 13:02
Aircraft: Embraer 190 (E90)
Registration: C-GYWJ
Built: 2007
Seat: 24A
Tomamos nuevamente el Airport Express, usando el return ticket que habíamos comprado al llegar a Toronto, súper temprano un poco exagerados pero teníamos miedo de que haya tráfico o algo; y de todas maneras, siempre creo que entre estar en el hotel o en el aeropuerto, prefiero el último si no es un vuelo que salga tarde y se puede aprovechar el día (y aparte cuanto más tiempo para recorrer el aeropuerto un poco, mejor).
Así que llegamos creo que antes de las 10am! El bus, que era espectacular, nos dejó en la Terminal 1 de Air Canada. Estaba bastante tranquila, al menos esa parte.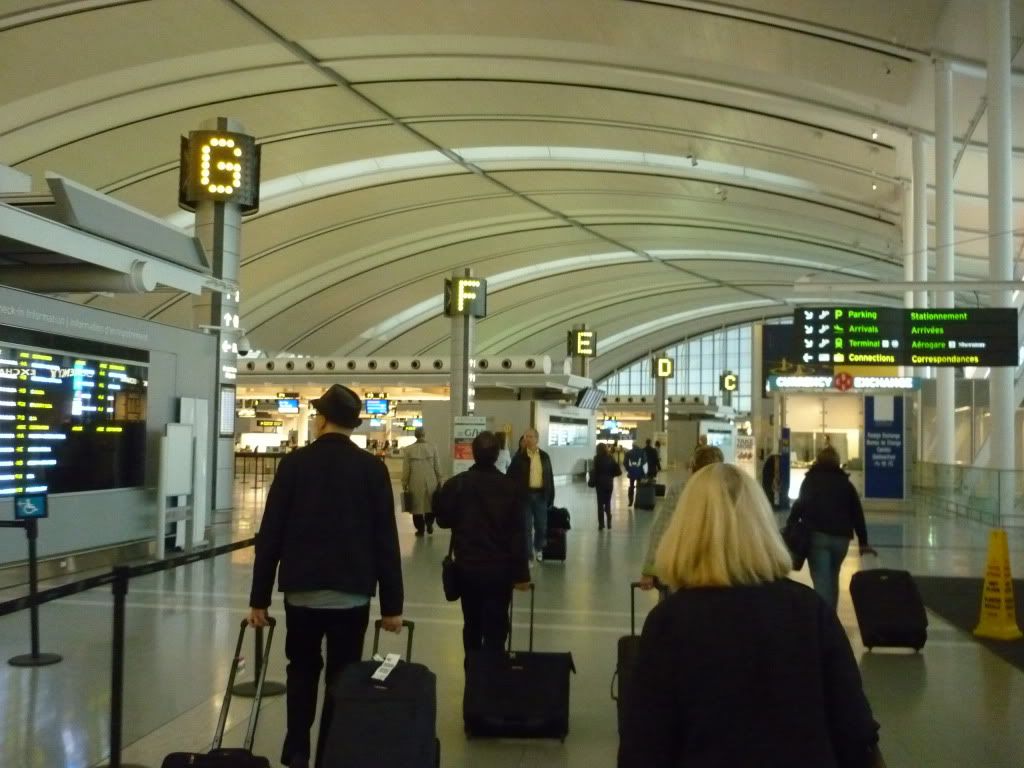 El drop del equipaje era en la sección B:
Luego de una atención excelente, digna de una aerolínea como Air Canada, pasamos hacia las gates: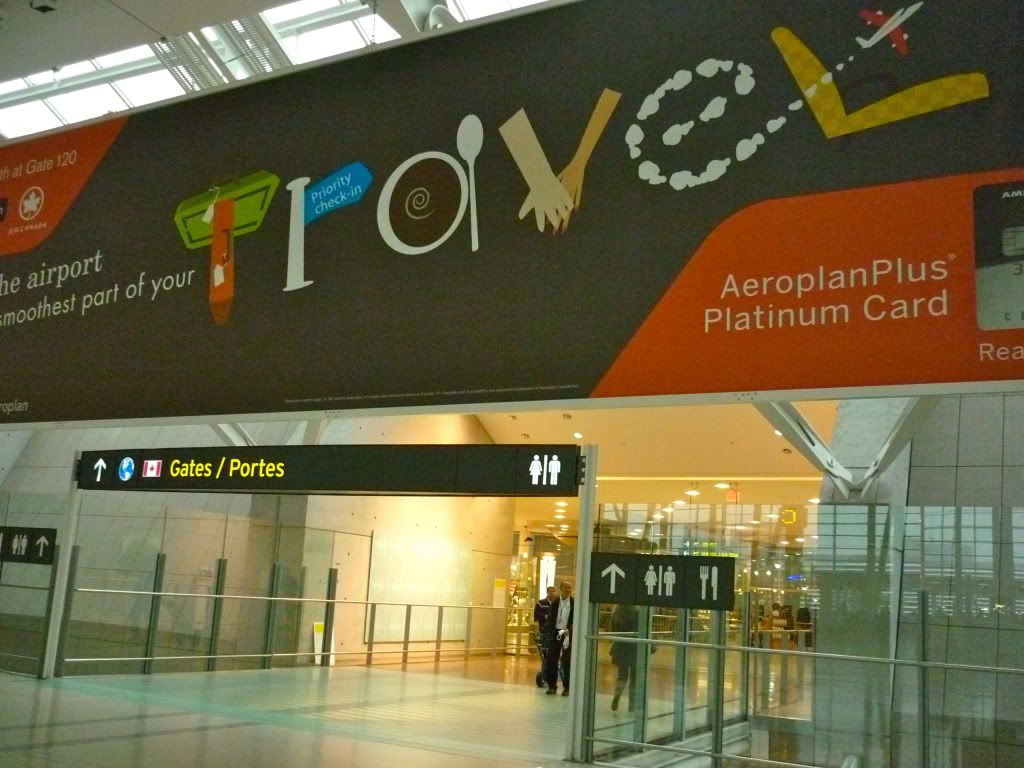 Hicimos seguridad bastante rápido y sin problemas (aunque bien rigurosa claro, sacandose todos los abrigos y calzados). Luego se accede al enorme área de pre-embarque súper moderna, espaciosa y cómoda:
Hay que caminar y caminar, eso sí.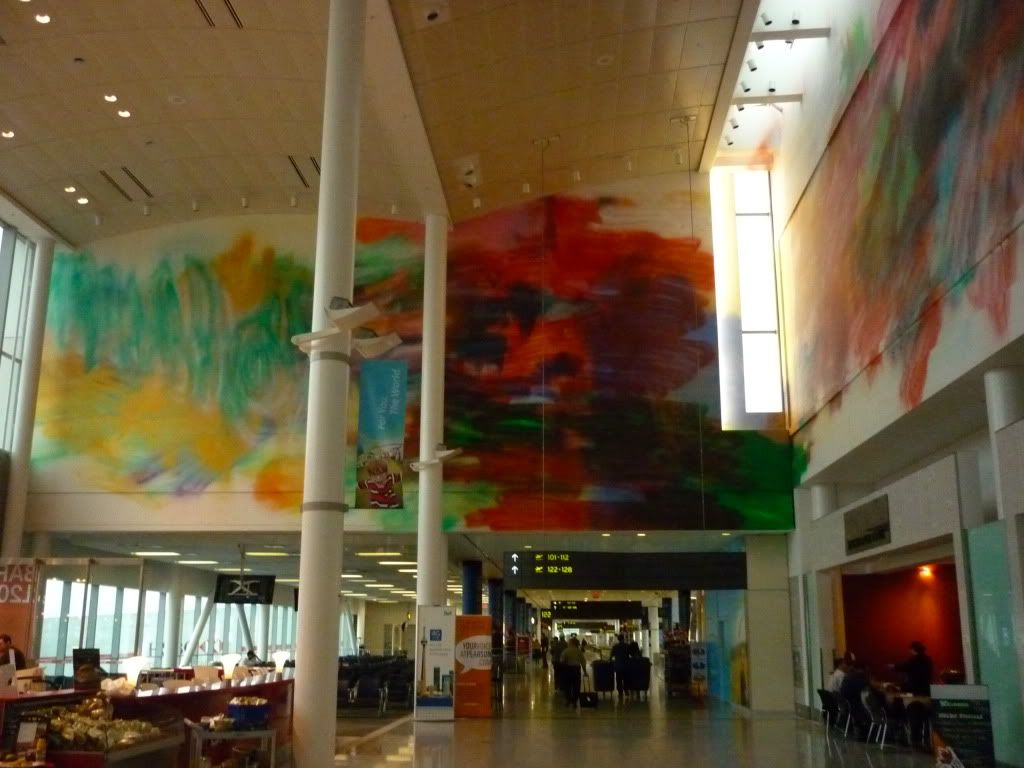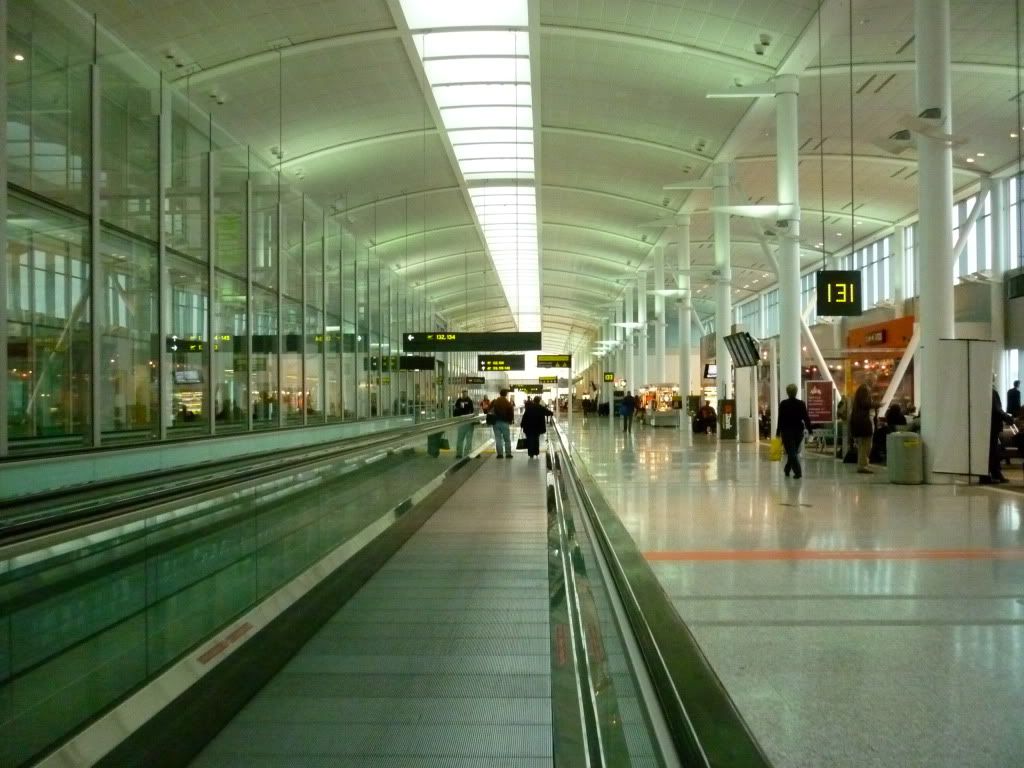 Aunque era un día lluvioso (las tres veces que pasé por Pearson fue así!), pude fotografiar algunas aeronaves:
Air Canada Express:
Directo a Korea: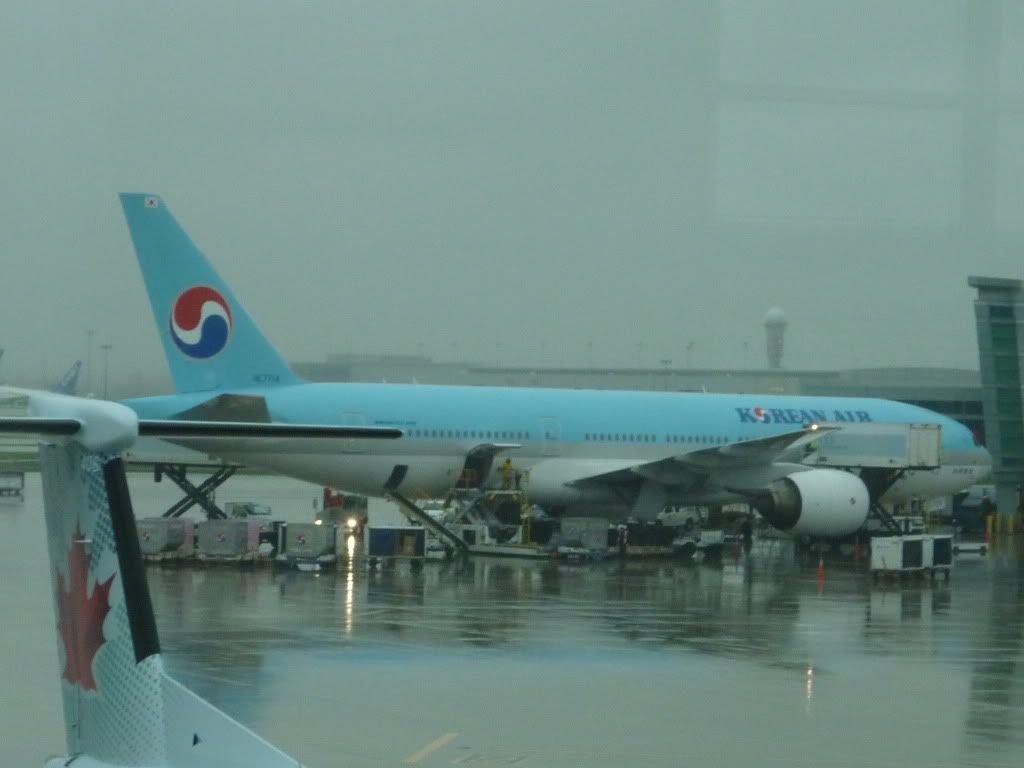 Y llegó un KLM: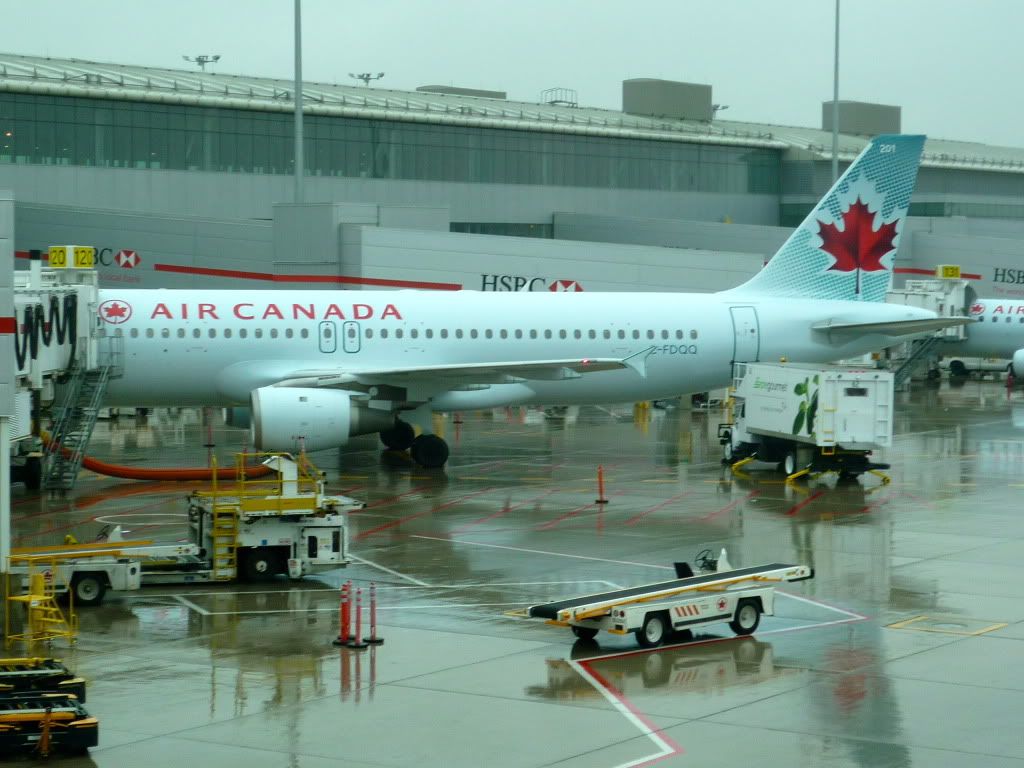 Esperando en la Gate 128:
Con Air Canada rapidair (que no es lo mismo que Express o Jazz) tenés 84 vuelos diarios entre Toronto, Montreal y Ottawa:
Llegó nuestra nave y esperamos un rato a que se vacíe y la limpien: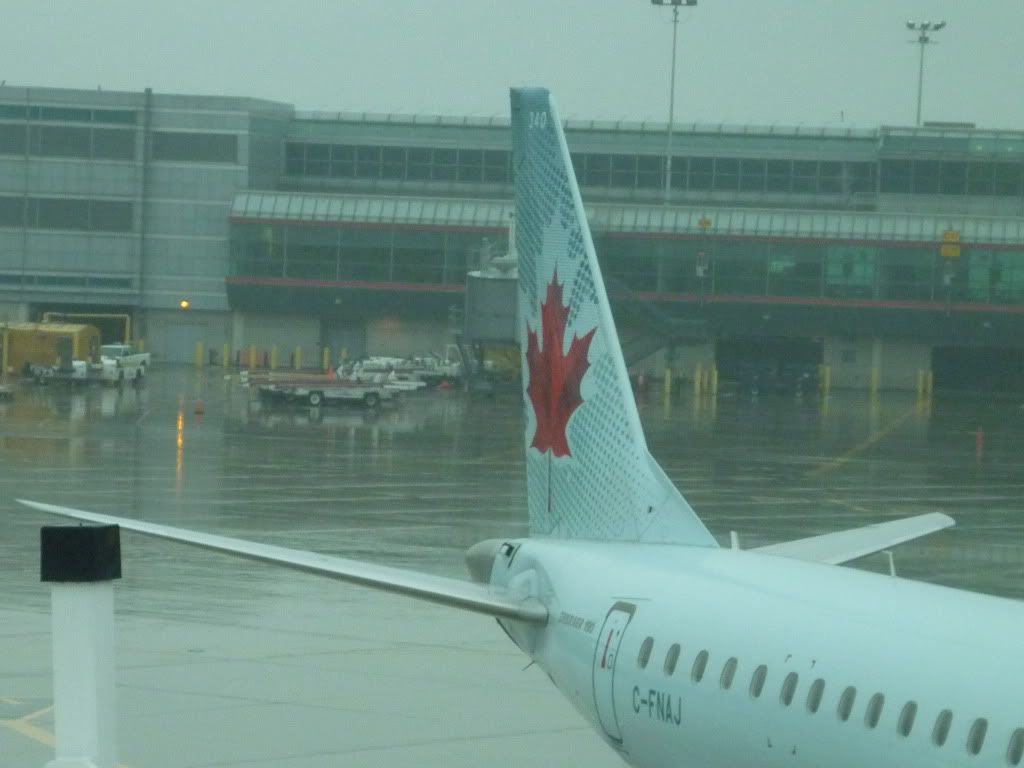 No éramos muchos pasajeros, así que abordamos muy rápidamente:
Muy poca ocupación, pudimos sentarnos donde quisimos. Mamá contenta con su seat:
Qué avión hermoso. Me encantó. Además, muy bien mantenido, súper limpio y cómodo. Algunos detalles: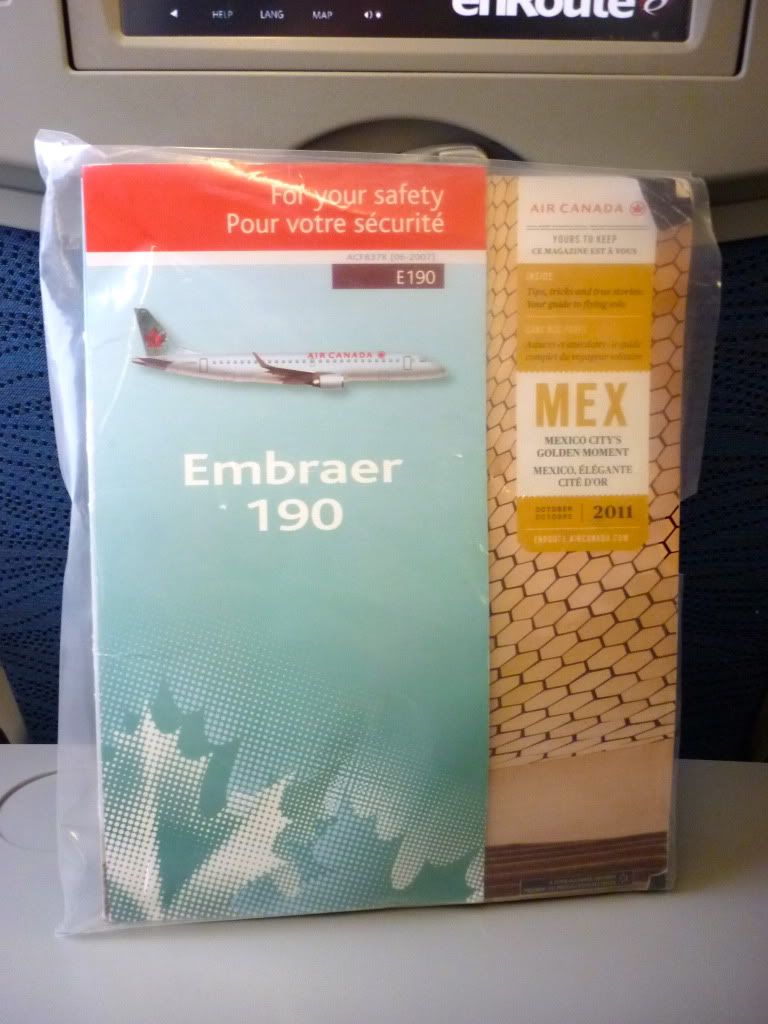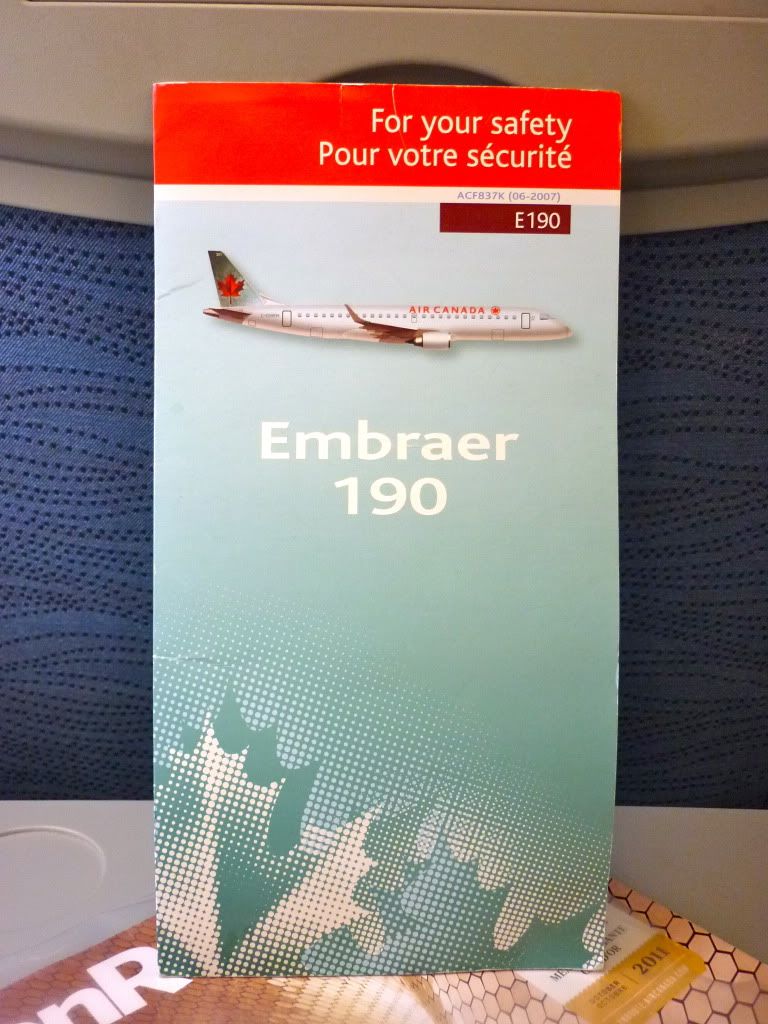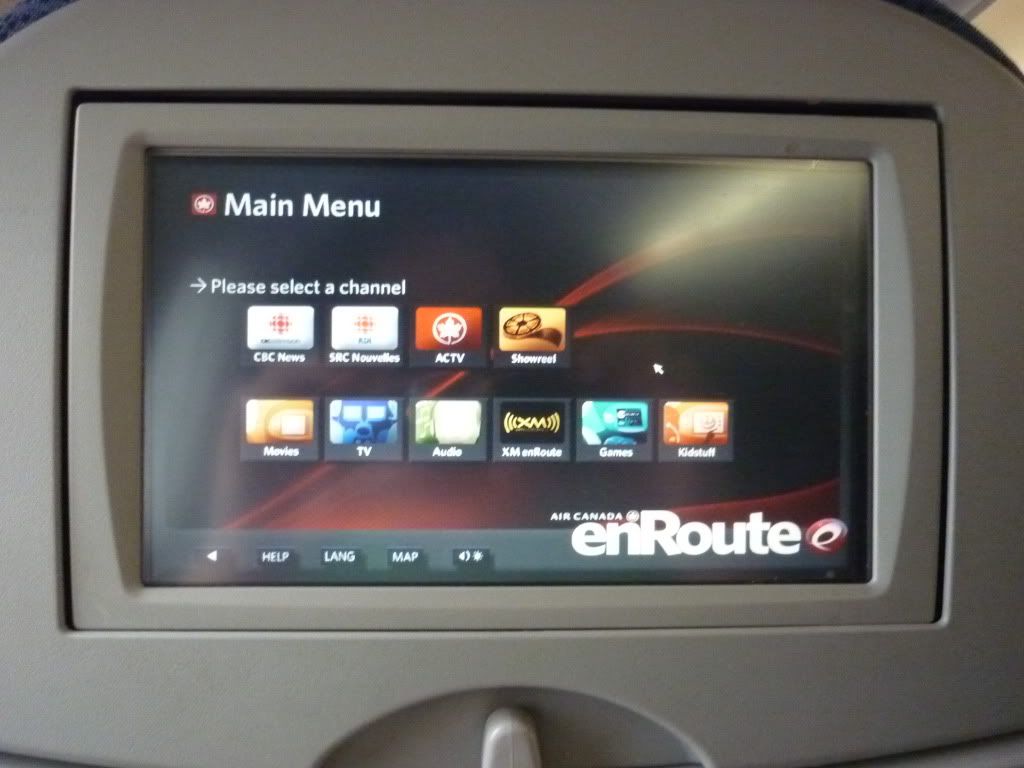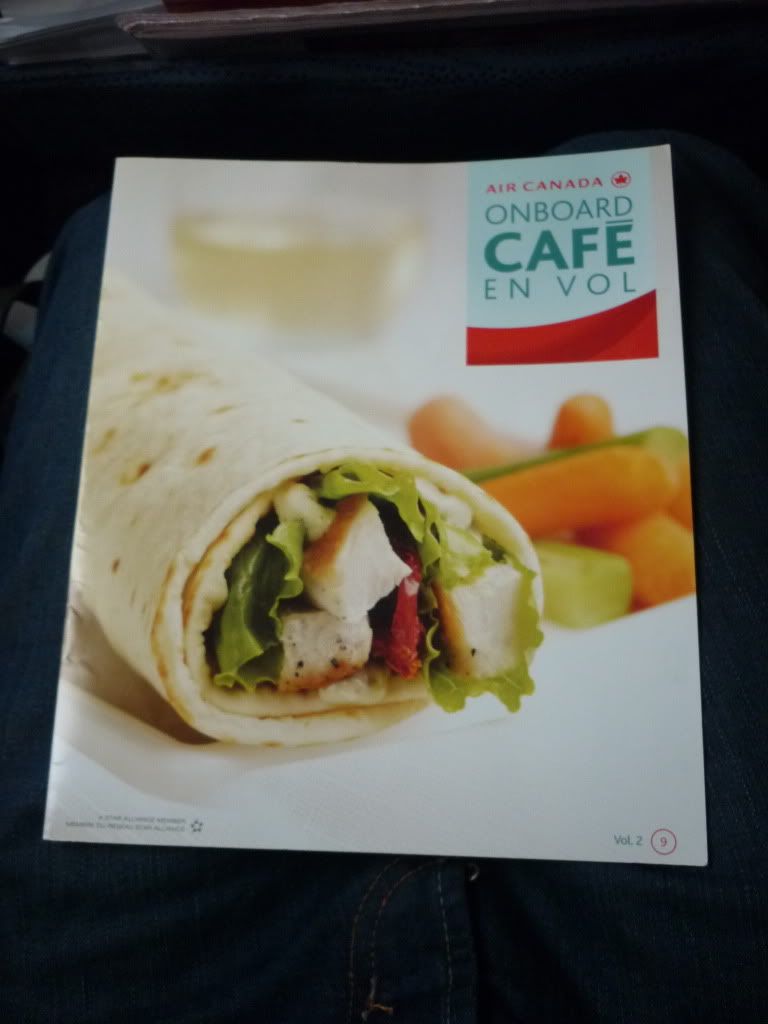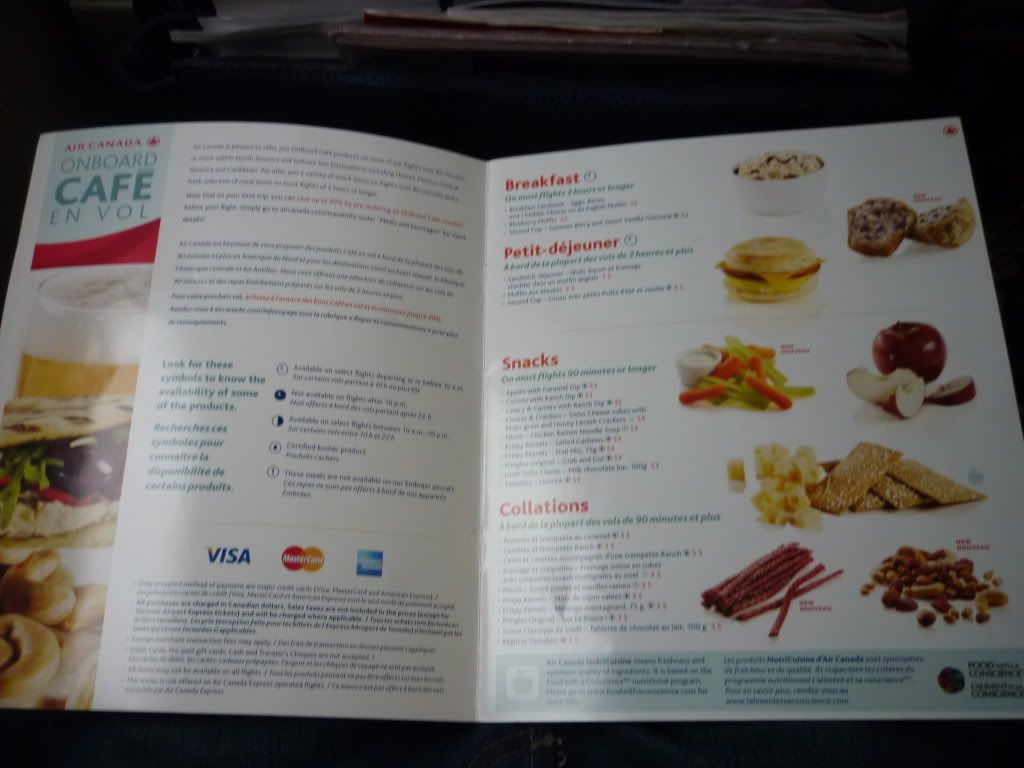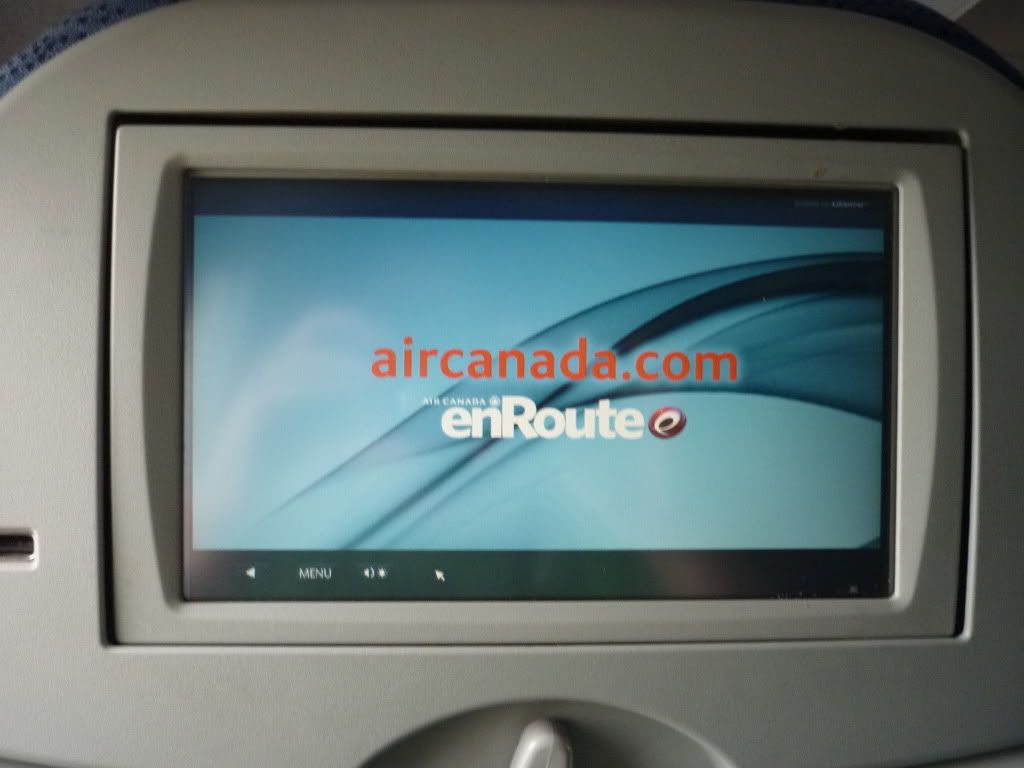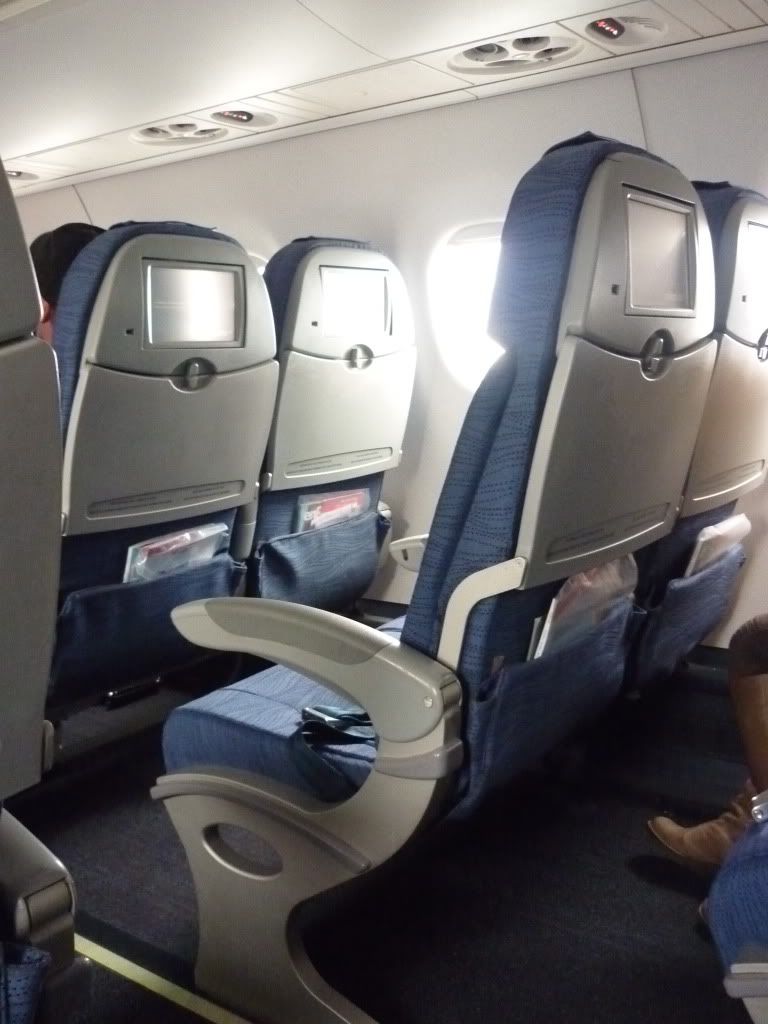 Otra vez, algo pude filmar y armé este video del despegue y el aterrizaje en Ottawa:
Algunas fotos del vuelo en sí:
Cortesía de siempre, los pretzels: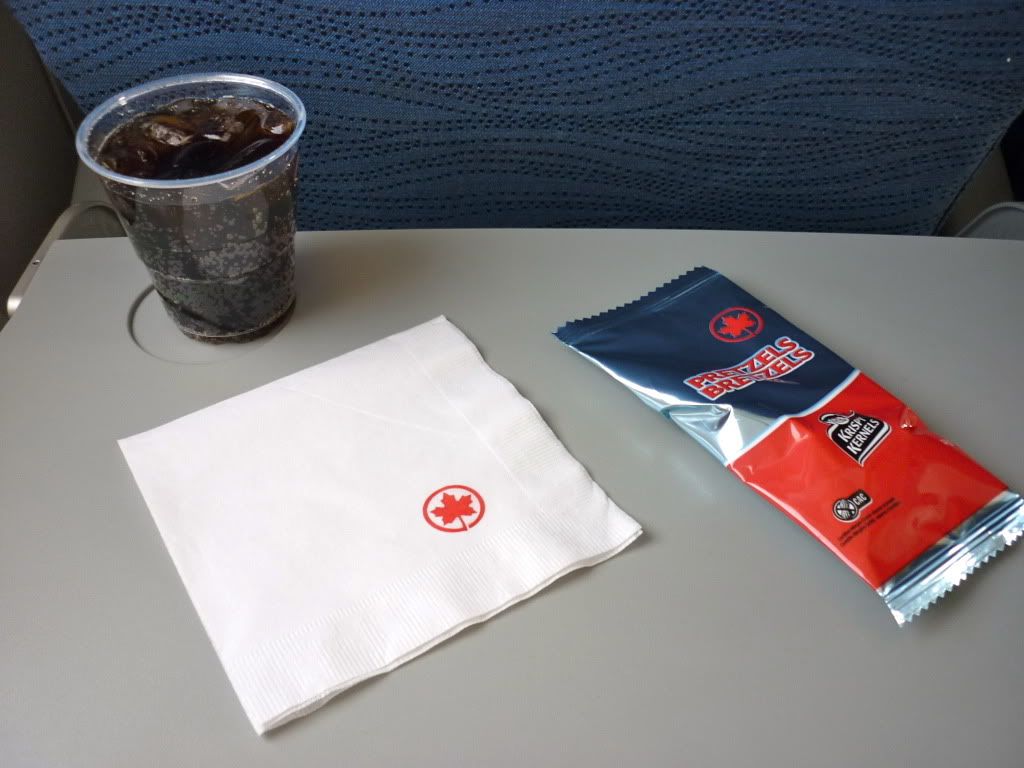 Approaching Ottawa: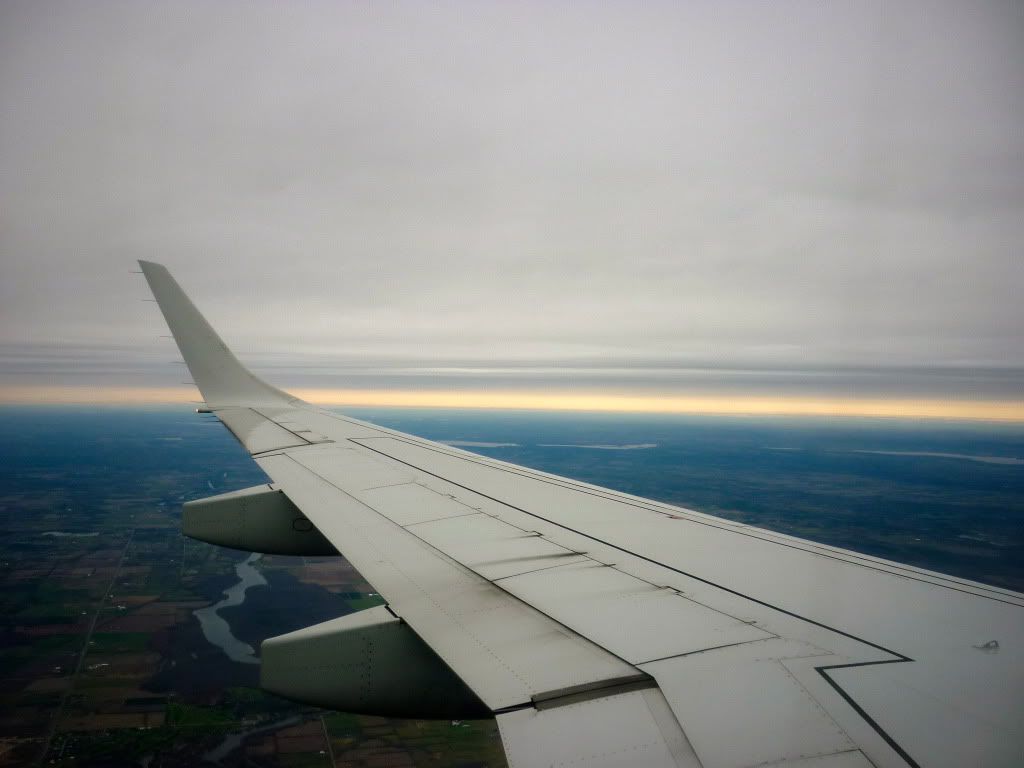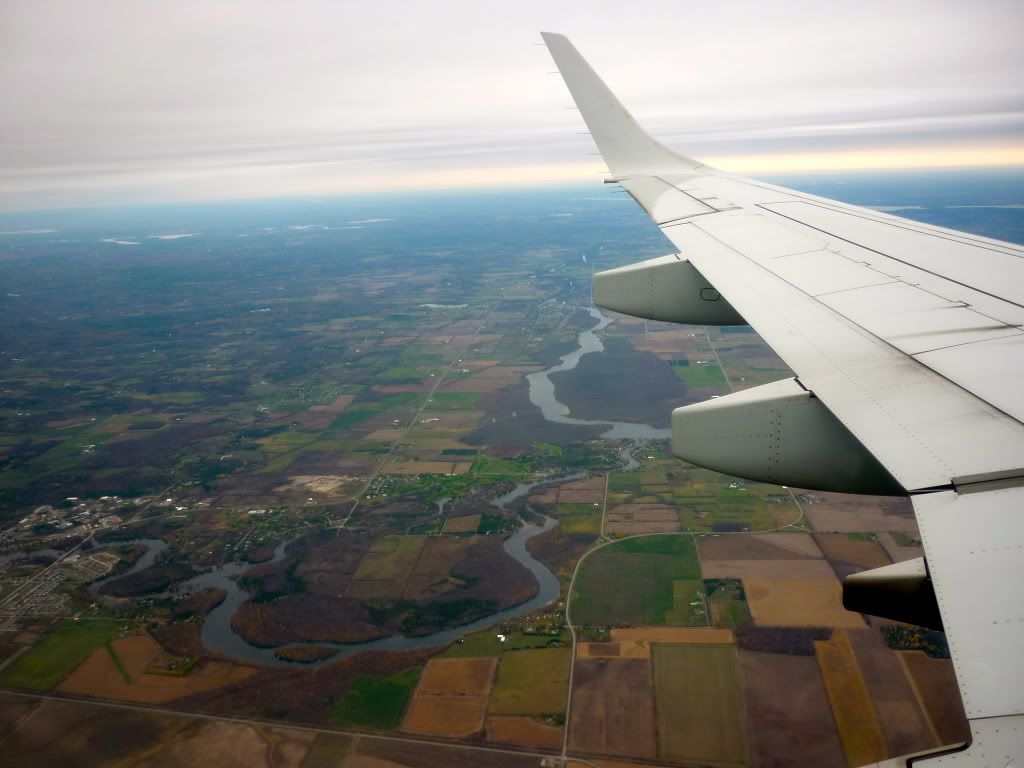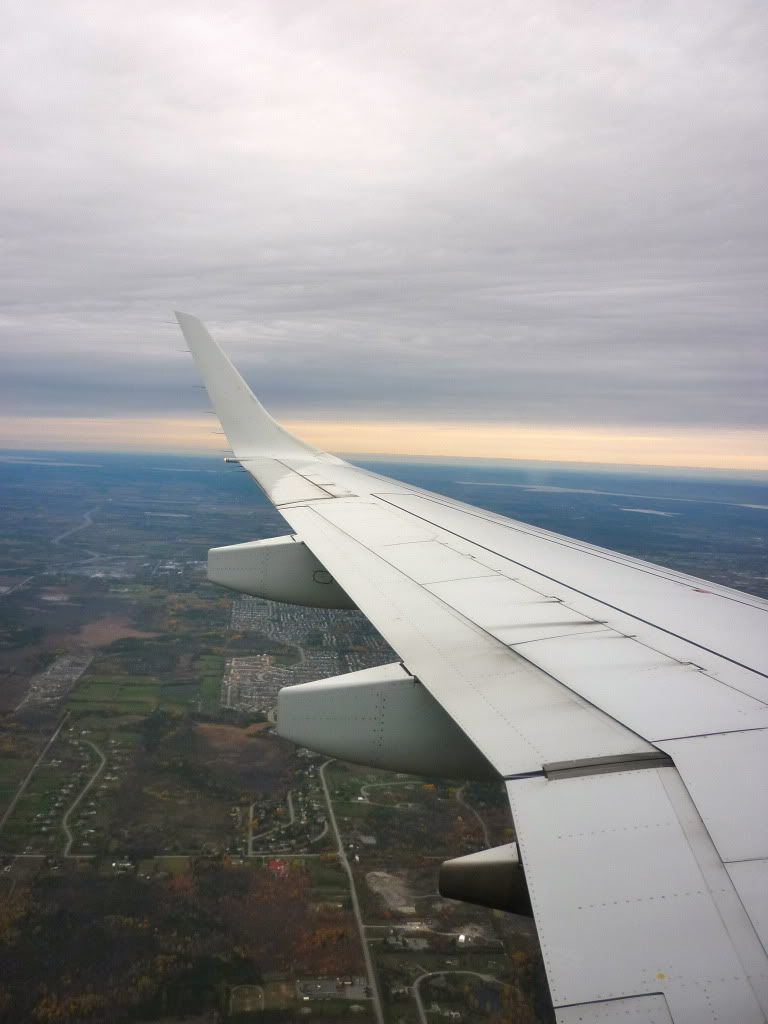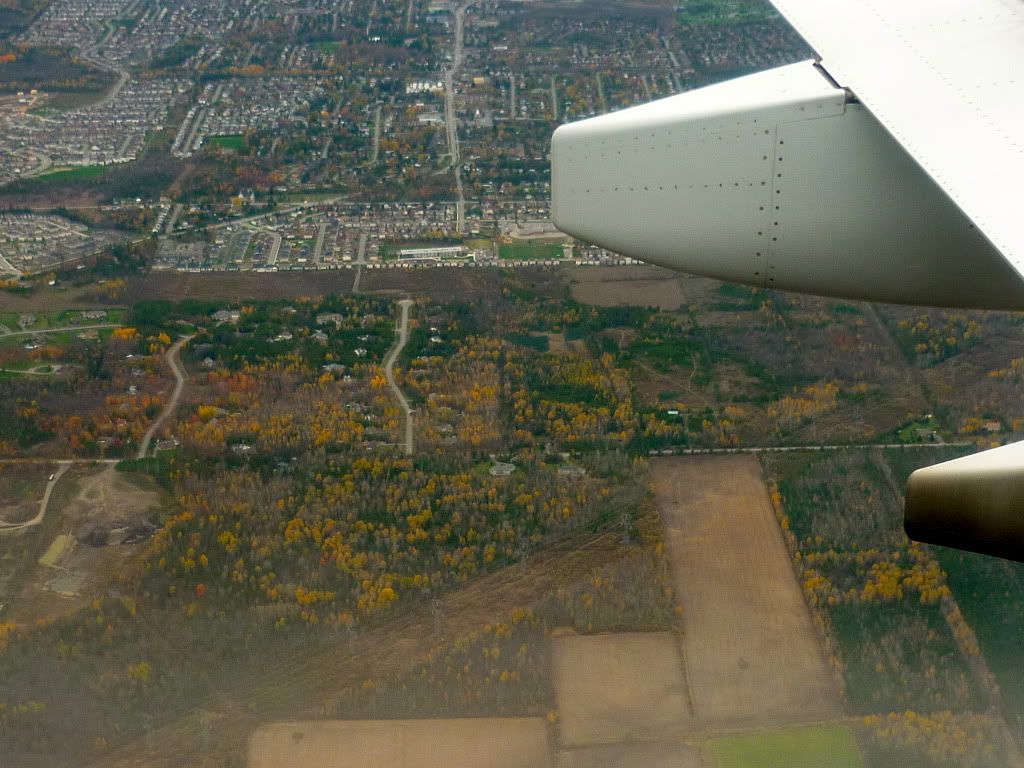 Parece una maqueta de Londres: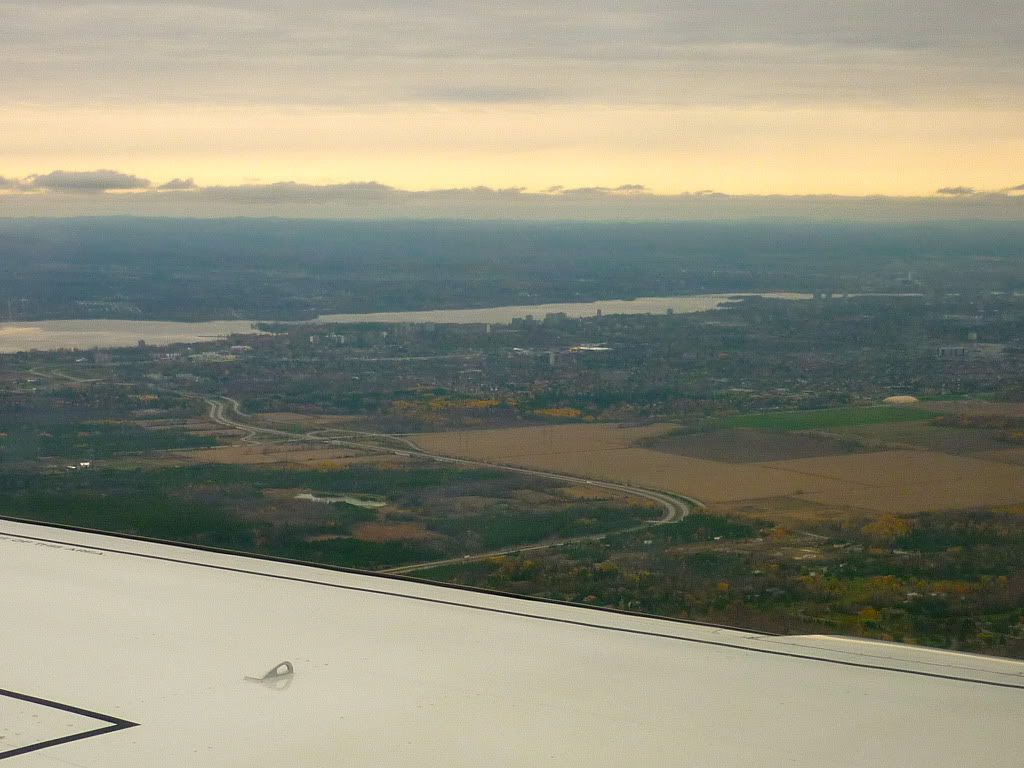 Un aterrizaje rápido y tranquilo, aunque por llegar antes de tiempo tuvimos que esperar como 10 minutos como vieron en el final del video, esperando por un gate.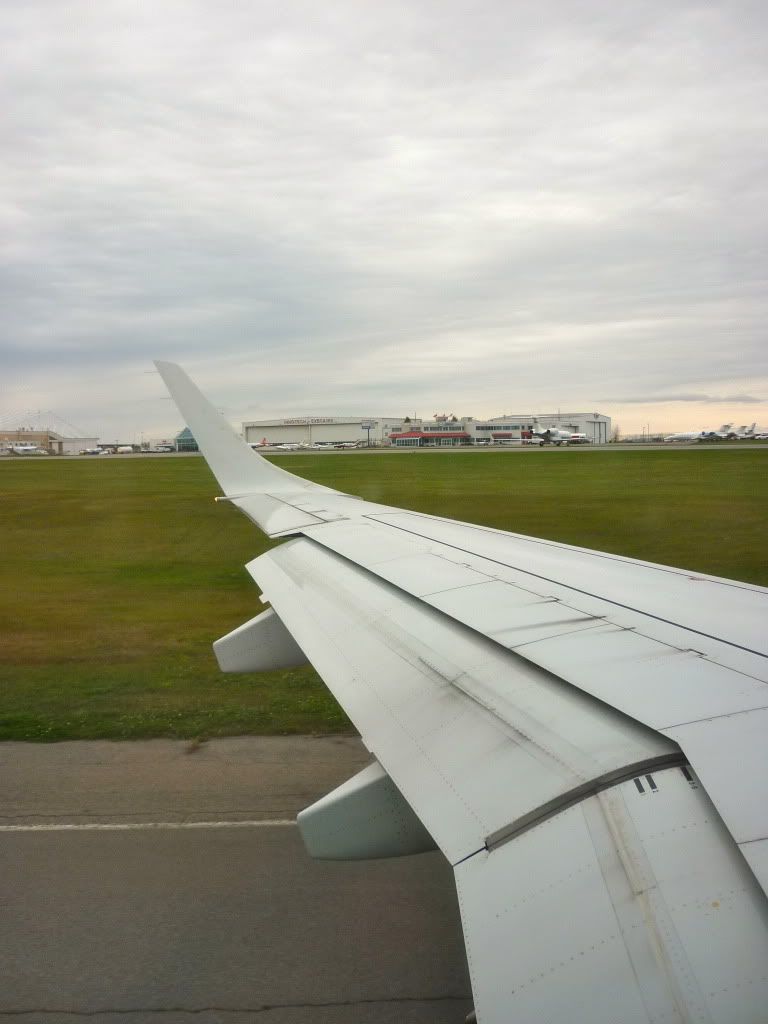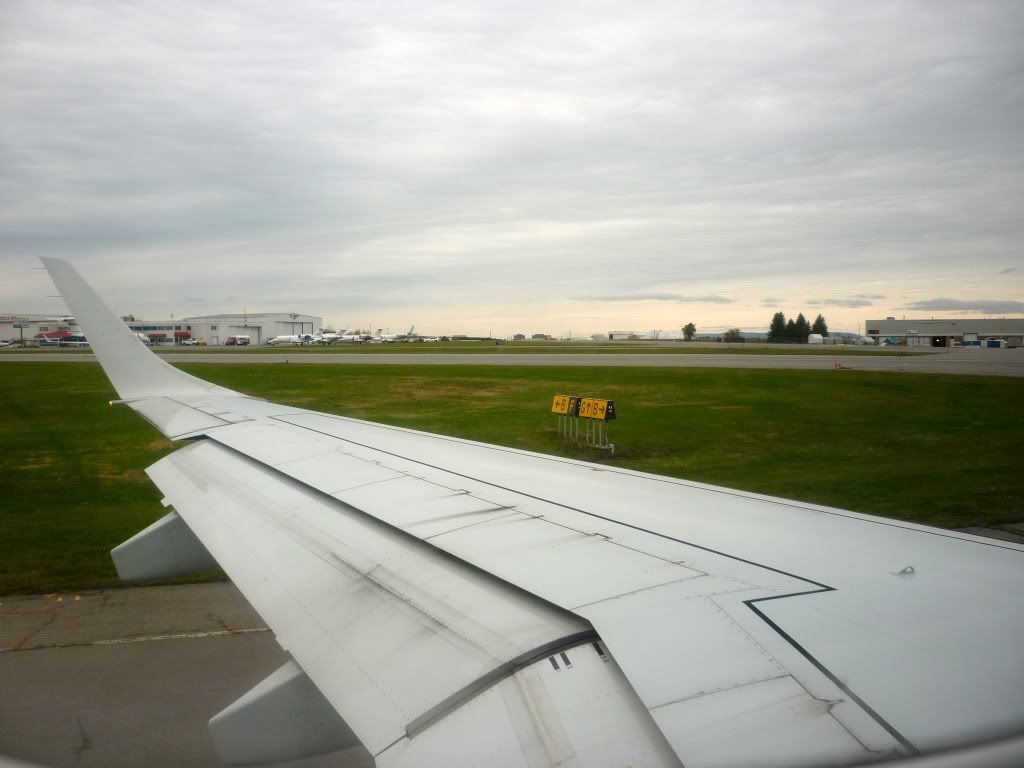 Aeropuerto muy lindo, mediano, muy parecido a YQB (Quebec City):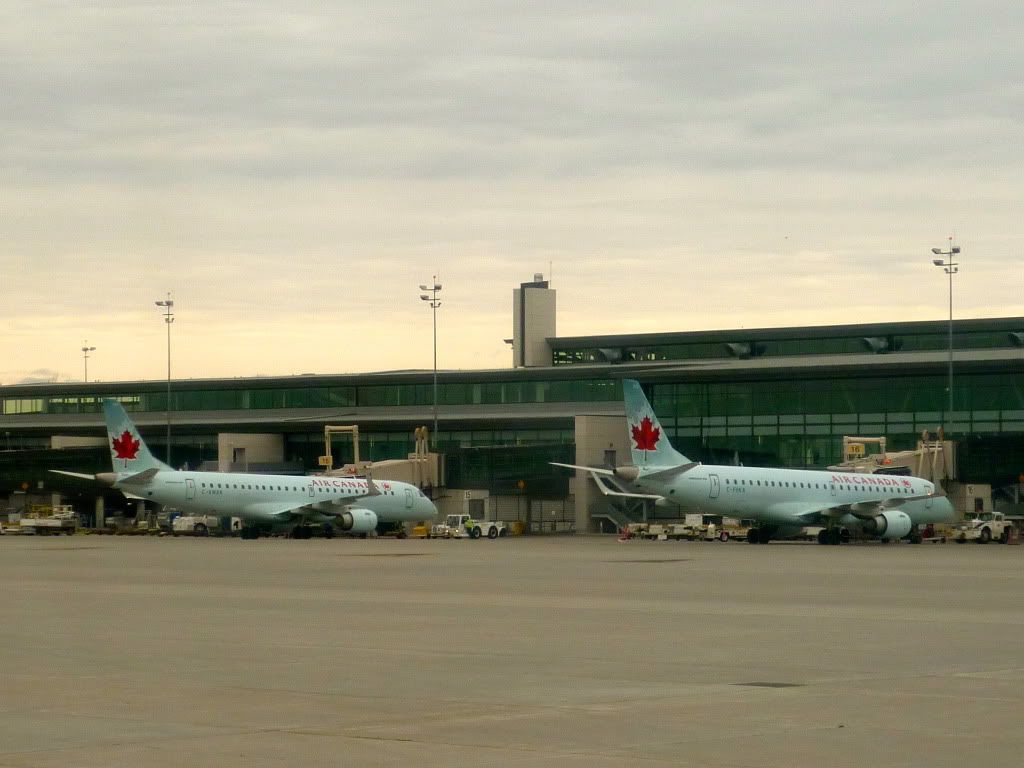 Finalmente pudimos descender:
La terminal me encantó, re elegante, con una pared-cascada muy linda: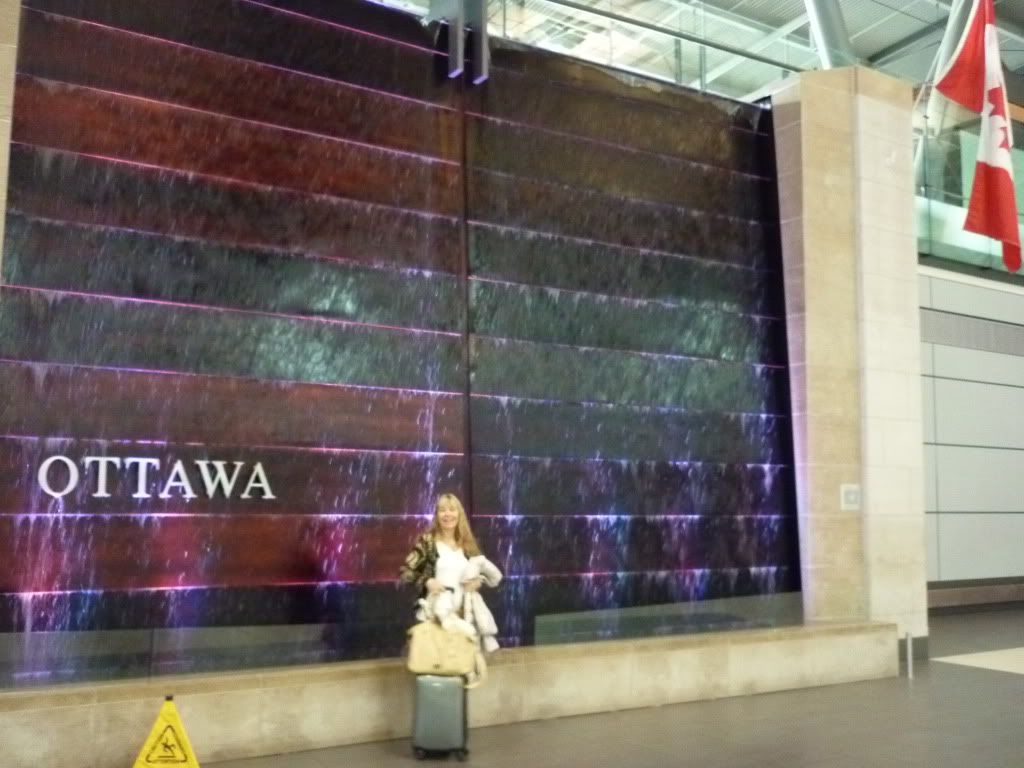 Esperando que llegue el equipaje en la cinta 3:
Mientras esperábamos, me fui a ver una pequeña exposición que había de un DH.83 Fox Moth de 1932: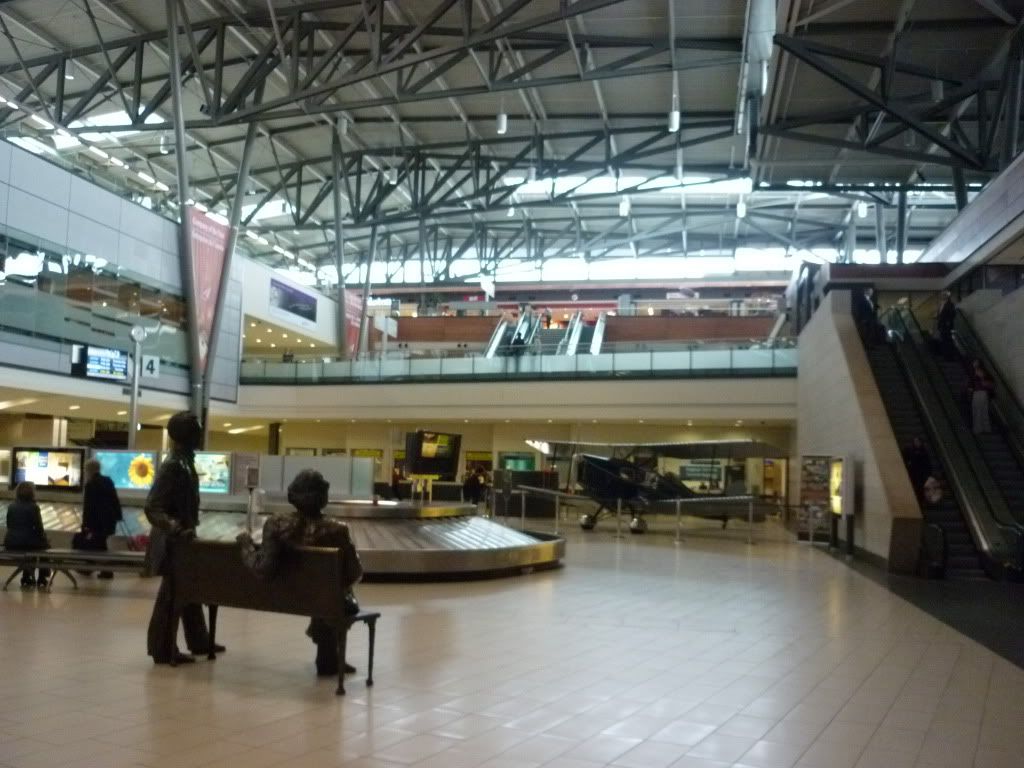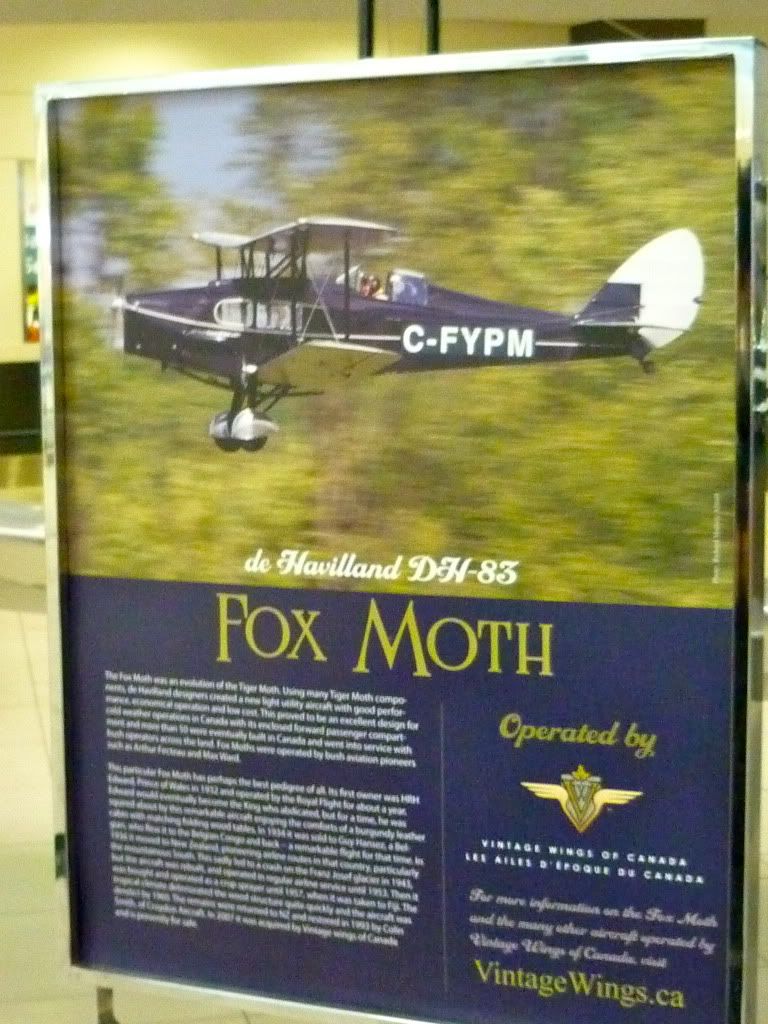 El aeropuerto, aparentemente, fue elegida Company of the Year: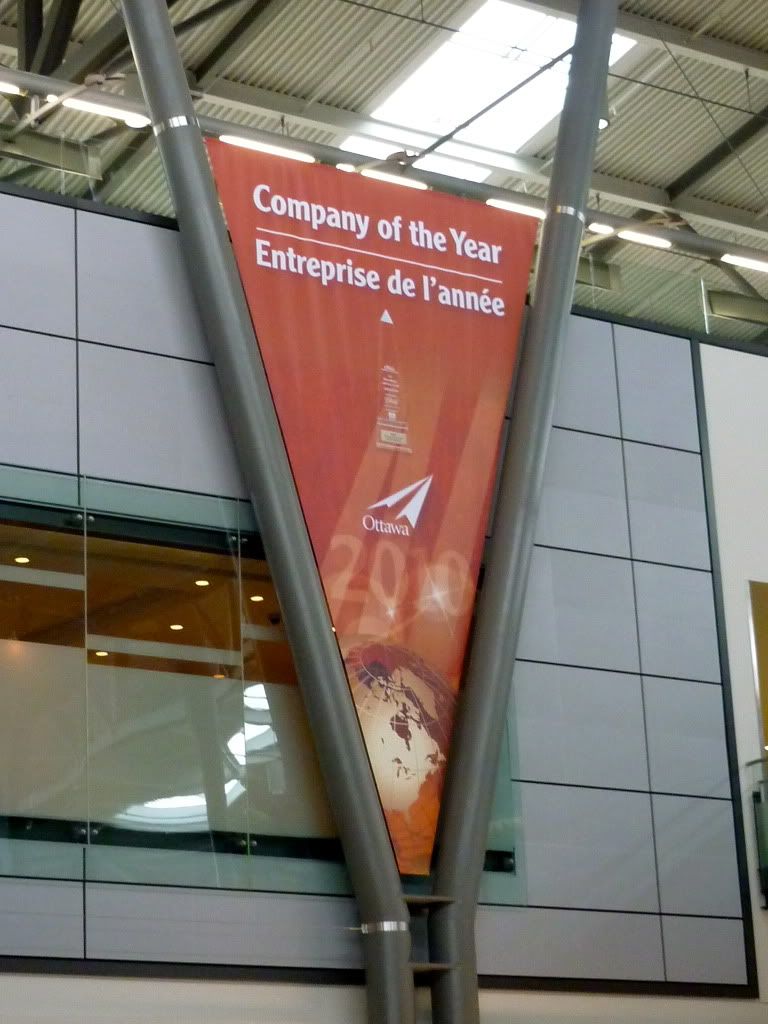 However, cuando llegó nuestro equipaje uno de mis bolsos se encontraba en este estado  :enojado::
No se supo si fue culpa de Air Canada o the YOW. De todas maneras nadie se hizo cargo obviamente. La verdad que me puso de muy mal humor y "arruinó" la excelente percepción que tuve del vuelo aunque no tenga nada que ver quizás. En YOW me dijeron que pregunte en Air Canada; cuando allí fue un sorete me dijo que no podía hacer nada, que si me daba un form para hacer un reclamo él mismo lo tenía que rechazar. Remató diciendo: "the important is that your clothes are alright, that's what a bag is for" ¬¬ de cuarta la verdad…  :(
YOW no tiene una muy buena conexión con el downtown y la zona hotelera. Nos explicaron como llegar al hotel en bus y así lo hicimos.
La terminal por fuera: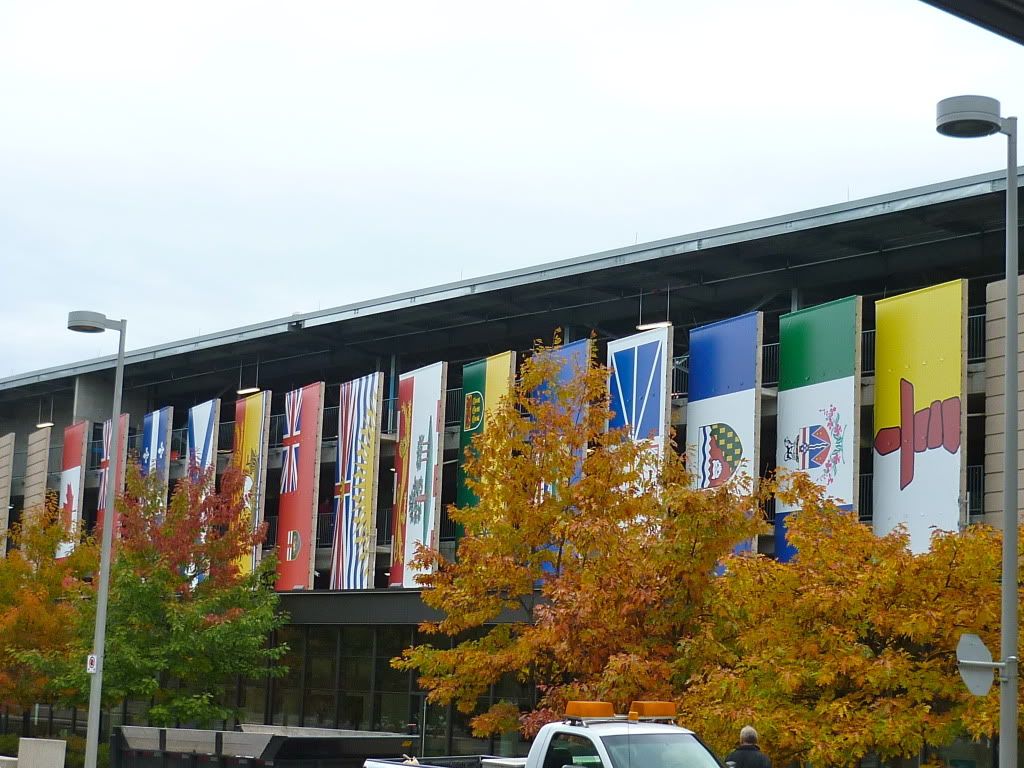 Esperando el 97: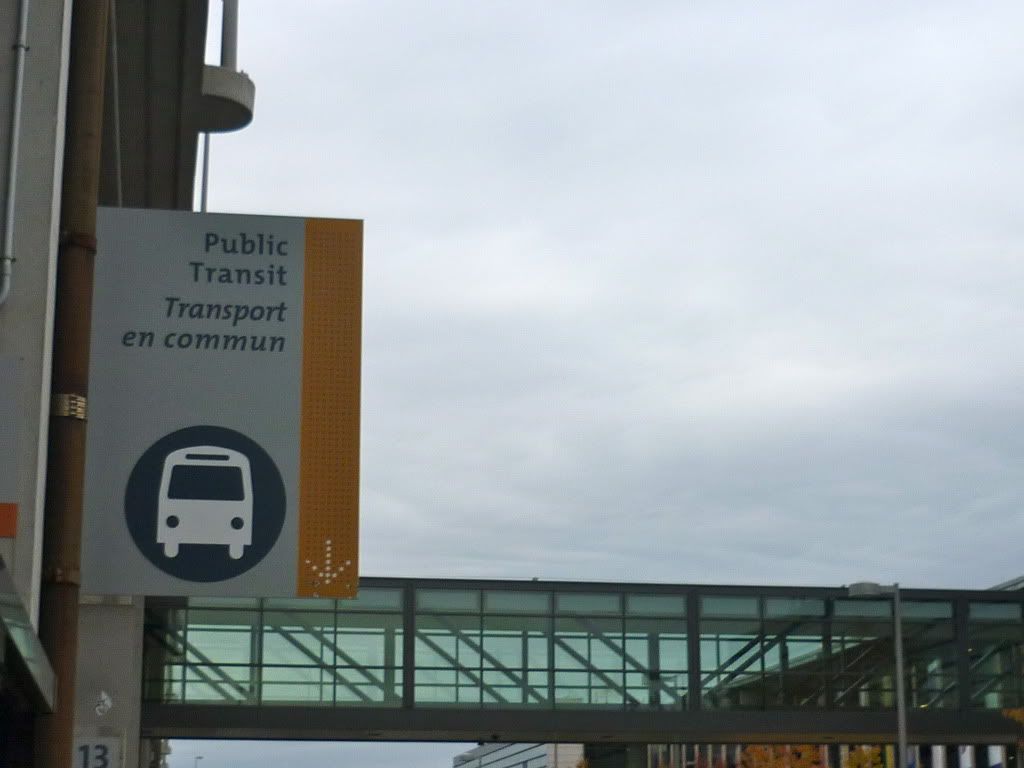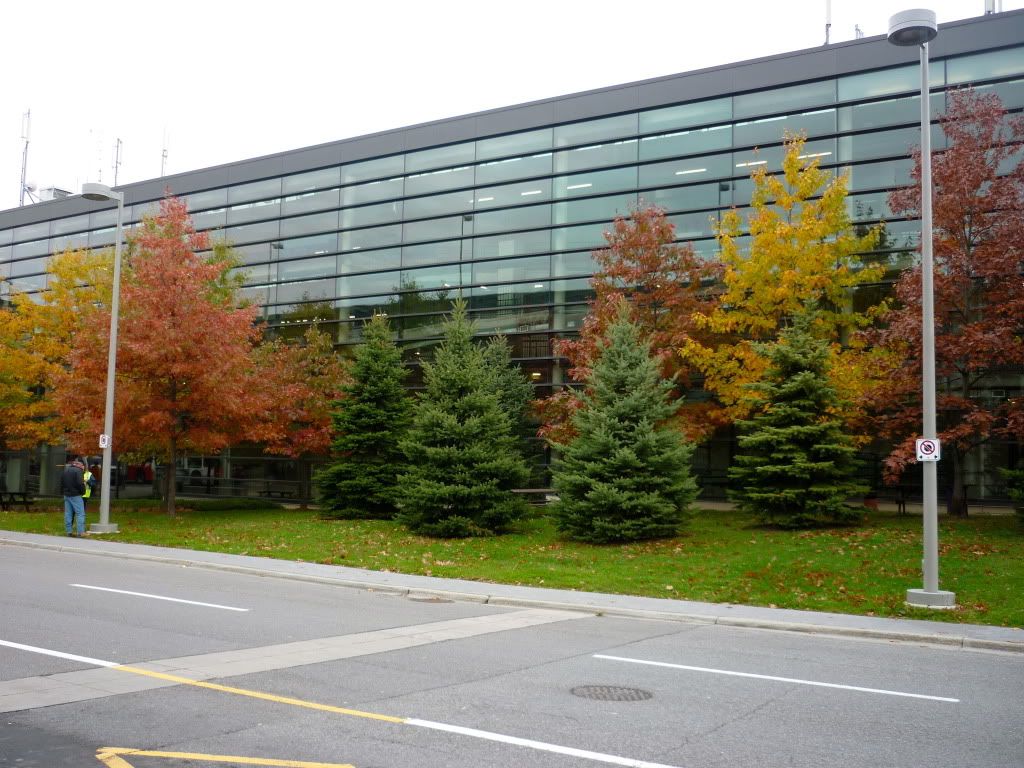 Llegó enseguida, un bus espectacular, caro obvio, pero hasta la atención fue muy buena nos descendió la plataforma del bus para que subamos con nuestras valijas:
Me encantó Ottawa, muy recomendable. Una ciudad elegante, tranquila pero no aburrida, con mucho por ver, gente educada y servicial. Super limpia y ordenada. Un imagen del Parlamento, al cual se puede hacer una visita guiada gratuita, imperdible!